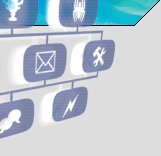 Main - Why Aleza - What's New in 1.5 - Users Websites - Features - FAQ - License Agreement
Users Websites
This is a list of websites using the aleza portal. It will help you understand the kind of things this software can do for you. Some of these websites use slightly modified versions of Aleza.
NETECHO New
NETECHO is a german portal.
OhanaPages New
OhanaPages is part of the Ohana Network which is the premiere Hawaiian online community.
Hospitality Industry New
Hospitality-Industry.com, your number one gateway to hospitality resources.(SQL)
DevMatch.com
A very well designed resource site for web developers. This website is a very good example of Aleza's customizability.
UK Flava
The heart of UK music. This site features musical resources ranging from DJs in your area to where to get your instruments fixed.
IFAWAL
Flash development portal, still in beta.
LAGOON (French)
An internet portal dealing with news cinema and general information.
MyNetguy Portal
A well put together general links portal which contains over 31,000 links working of an access 2000 database.
Total ASP
UK/Ireland ASP portal focusing on sites offering ASP resources and components.